…California's Association for Collaborative Court Professionals

The California Association of Drug Court Professionals (CADCP) is the principal professional organization representing the interests of  collaborative justice court programs in the State of California. CADCP's multidisciplinary membership includes judges, prosecutors, defense attorneys, court administrators, treatment providers, probation and community corrections officers, social service caseworkers, and other stakeholders in the field of collaborative courts. CADCP was established in 1996.
CADCP'S Mission(s):
Provide training, technical assistance, and mutual support to collaborative courts in the State of California,
Promote and advocate for the establishment and funding of effective collaborative courts, and
Support evidence-based practice guidelines for collaborative court programs.
CADCP is committed to advocacy on behalf of collaborative justice courts in the State of California, to statewide communication with its membership and to the professional development of California's collaborative justice court professionals.
Types of Collaborative Justice Courts…
Collaborative Justice Courts' shared goals:
Reduction of drug use
Reduction of crime
Increased public safety
Taxpayer savings
Restoration of lives
Children saved and families reunited
To connect with the National Association of Drug Court Professionals, click here.
______________________________
Click here to JOIN or RENEW as a INDIVIDUAL
Click here to JOIN or RENEW as an ORGANIZATION

_________________________________________________________________
SHOWCASE
2013 GOLDSTEIN HALL OF FAME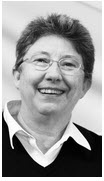 Throughout her nearly 20 years of work in the drug court field at the local, state and national level, Helen Harberts has challenged the status quo and encouraged the field to serve more participants, to provide greater continuum of care, to honor due process rights, and to seek greater outcomes. Her work has lasting value, from her insistence on partnering with the local Boys and Girls Club to provide additional opportunities to Juvenile Drug Court participants and their families, to her published works, and the perhaps thousands of drug court professionals she has trained throughout the years.
Click here to learn more about Helen Harberts work on behalf of collaborative justice since 1995.
__________________________________________________________________